Welcome to the TC4RE Career Hub, an opportunity to find work with the founding partner members of TC4RE. Whether you're a tenured professional or just starting your career, explore our open positions with the TC4RE partner businesses who value people from unique, diverse backgrounds.
The employment rate for ethnic minorities is only 62.8% compared with a 75.6% employment rate for White workers – a gap of over 12 percentage points 1 . We're committed to changing this, in part by actively recruiting underrepresented minorities for jobs across the tech sector. Together with our partners we're dedicated to building a better technology industry through equality, inclusion, and increasing representation across all areas, and are looking for new talent who share this passion.
See something that interests you? Simply click on the job to apply direct and remember toselect TC4RE when asked where you found the job.
In the meantime, read our founders blogs below for more information on the positive impact working for our partners can have on you, our partner businesses, and our surrounding community.
Claranet work very closely with the world's most influential technology companies, creating services that are right for their customers.
Computacenter are a leading independent technology partner with the understanding that acting in an ethical and socially responsible way benefits the community, our customers and employees alike.
Insight is committed to serving as a good corporate citizen. They firmly believe technology inspires the spirit of togetherness and they'll continue to explore new innovations with integrity and thoughtfulness.
The Microsoft mission is to empower every person and every organisation on the planet to achieve more.
Protiviti is a global consulting firm that delivers deep expertise and so much more. They're firm believers in collaborative work to deliver lasting change and value in everything they do.
ResourceiT is a global technology channel marketing agency that has delivered thousands of projects with passion, commitment and focus on results.
Softcats' goal as a business is simple, to be the leading voice in the IT infrastructure, product and services industry – maintaining and exceeding, levels of customer and employee satisfaction.
SoftwareONE is a leading global provider of end-to-end software and cloud technology solutions with seven core values making up the DNA of their organisation.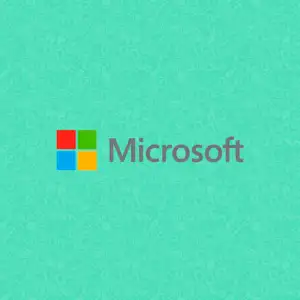 Microsoft is on a mission to empower every person and every organization on the planet to achieve more. Our culture is centered on embracing a growth mindset, a theme of inspiring excellence, and encouraging teams and leaders to bring their best each day. In doing so, we create life-changing innovations that impact billions of lives
Read More »
At insight, we believe in putting people first. We are an award-winning company offering IT Solutions and Managed Services with breadth, and depth, as a strategic partner to our customers. We are privileged to operate within a diverse, multicultural workforce, with offices spanning across the continent. This means that we benefit from working amongst Teammates
Read More »
The Protiviti Career provides opportunity to learn, inspire and advance within a collaborative and diverse company culture. We hire curious people for whom learning is an everyday activity. We fuel your curiosity with challenging work, talented colleagues and creative learning resources. At every level, we champion leaders who influence and achieve results. We encourage you
Read More »
Despite the obvious discussion overload around the topic, much more needs to be done with the aim of eradicating the invisible disadvantages so many live with. Colin Williams, Business Line CTO at Computacenter UK, discusses what tech organisations should be doing to enable people of colour to show up and "be the best they can be" without limitations.
Read More »
Belton Flournoy, a Director at Protiviti UK, grew up a person of colour in Houston, TX, and talks of his lived experience and why inclusion really matters. Being both black and gay has given Belton a unique perspective on the challenges of those in minority communities and empowered him to drive change.
Read More »
Paula Giles, EMEA D&I Specialist at Insight, has seen their culture develop into one that supported a framework for diversity, inclusion and belonging so entrenched, employees were on the positive D&I journey without realising it. They haven't stopped there, developing plans to further commit to being a diverse, inclusive and respectful organisation through their internal and external commitments. Learn more about what it takes to be an organisation that empowers their staff to drive change.
Read More »